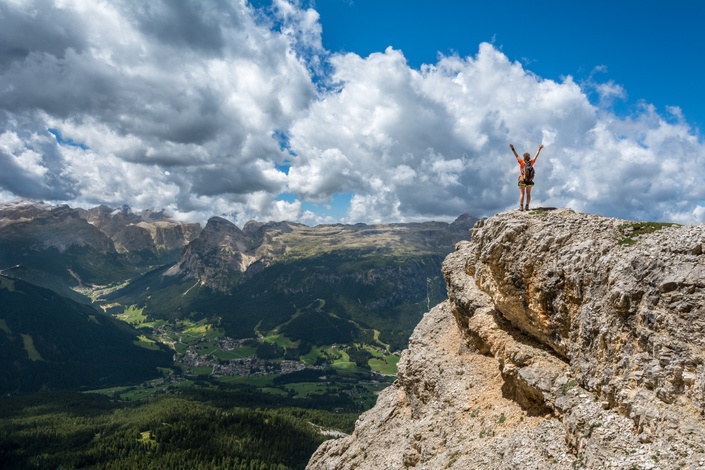 Transformation Success Strategy (Self Study)
What You Need to Know to Shift Your Life!
The Transformation Success Strategy is a 10-step process that gives you the framework to create a dynamic and breathtaking future. My IRPMethod© to Transformation is the cornerstone of this course because you will turn the spotlight inward for in-depth reflection on where you are now (Introspection), which is necessary in order to achieve the breakthroughs you need to walk into that future. You will also take a step back to determine how your past has influenced your thoughts and behaviors (Retrospection). Then from your personal discovery, you will develop your plan to move toward your transformation (Projection)! Get the repeatable processes that can help you make needle point moves that can change your life in an amazing way. When the program is over, you'll have tools that you can use over and over, for every situation that you face as you continue to evolve into the YOU that you desire to be!
Here's what you'll get in each module:
Module 1: You'll begin this exciting journey with introspection, looking at where you are now. In this first session, it is imperative to honestly acknowledge where you are in your life in the present moment because this is what gets you clear on challenges and roadblocks. You'll understand what to focus on as we go through the program.
Module 2: Explore time of reflection. Here, you'll go through a systematic process of confronting experiences from the past and how they influence your current thoughts and behaviors. In order to figure out how to transform your life, you must first understand the sources that drive you to certain ways of thinking and actions. This will give you some "aha" moments and help to connect the dots on the limiting beliefs that often get in the way of your success.

Module 3: Once you understand the connections of your past, you'll draw the parallel to your limiting beliefs. This is where you'll begin to create a new mindset, reversing the old patterns of thought! The first part of your future success will require you to rid yourself of "stinkin' thinkin'" so you can pursue your goals and dreams with a higher level of determination.
Module 4: Explore four key areas of life: health, finances, relationships and spirituality and create your intentions for each one. This is where you will specifically define what you want your life to look like in all of these areas. Then, you will set the goals to match your intentions so you walk away with your personal plan to get you moving in the direction of your transformation.
Module 5: Part of your success will be dependent on the environment you create for yourself, mentally, physically and spiritually. In this module, you will spend time developing simple tools and techniques to reinforce the intentions and goals you've set. Use them anywhere and at any time to keep you motivated toward achieving your transformation!
Module 6: Now that you've set your intentions and planted the seeds to get you on your way, it is now GO TIME! Yes, here's where you get in action and start moving in the direction of your goals. You will be deliberate in your thinking, speaking and acting as you make strides in bringing your goals to fruition.
Module 7: This module is designed to provide tools for transformation sustainability. You'll learn how to identify risks and issues that may come up while moving toward your goals, and the strategies to mitigate and resolve them.
Module 8: Now it's time for a pulse check. With time of reflecting, planning and action, this is where you figure out where you are now versus where you were when you started the program. Celebrate your wins and then course correct any challenges so that you keep pressing forward.
Module 9: There will be moments when you feel like giving up. This module will provide you with the reinforcement you need to stay focused and in action. You'll also evaluate the adjustments you made in module 8 to check your alignment with your goals.
Module 10: With all the work you've done, the final step is to establish accountability. This holds your feet to the fire to make sure you do what you set out to do and also provides a major source of support. I will show you how to create the partnerships that will help you effectively manage your goals.
Remove barriers.

Shift your mental barometer.
Take action with intention.

Claim your promise.

Soar to your next.
Your Instructor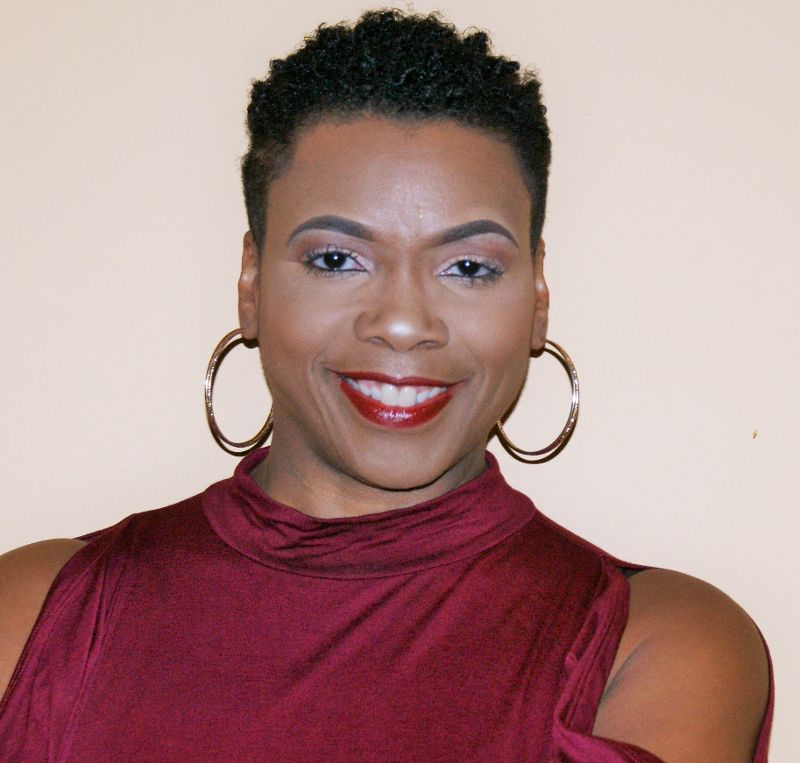 Ericka Sallee is a Speaker, Author, Coach and Owner of TruSynergy, LLC, a personal development company that helps clients live well mentally, physically and spiritually. She has a Bachelor's degree in Psychology from Frostburg State University and a Master's degree in Negotiation and Conflict Management from the University of Baltimore, and has been a featured speaker for various events. Acknowledging her own struggles with confidence and self-esteem, and her faith as her source of strength, Ericka is passionate about empowering others to seek their full potential in all areas of life: health, finances, relationships and spirituality. It is that passion that moved her to create the YouTube series, The TruWoman Show, featuring dynamic women in the community who have enjoyed great successes, and in some cases, overcame odds to do so. She uses this series, her individual and group coaching programs, workshops, speaking engagements and other social media outlets to humbly speak from her heart, using her experience to passionately uplift and encourage individuals to be the best version of who they were created to be. For the corporate client, she delivers training that focuses on stress management, effective communication and the corporate culture. Her philosophy is that when we find our truth (where we are now, where we've been and where we plan to go), that creates life altering change for the better. It's the essence of Tru' Transformation, Where Shift Happens. Sharing simple principles and using relatable stories are the cornerstones that help Ericka connect to her audience in a powerful way. In addition to her education and experience, she has been coached by Lisa Nichols (one of the most dynamic leaders in the personal development industry) and mentored by Dr. Gary Carroll (successful business developer, leader and coach) and Dr. Melanye Maclin-Carroll, aka "Dr. Mac" (celebrity dermatologist and resident dermatologist to The Steve Harvey Morning Show, Medical Director of hair/skin for HYPE Hair Magazine, consultant to multiple media outlets and founder of Innovative Hair Technology). Ericka has received many accolades from clients, which demonstrates her proven system for success. She is currently working on her first book, Pregnant with Purpose, to be released in 2018.

Frequently Asked Questions
When does the course start and finish?
The course starts now and never ends! It is a completely self-paced online course - you decide when you start and when you finish.
How long do I have access to the course?
How does lifetime access sound? After enrolling, you have unlimited access to this course for as long as you like - across any and all devices you own.
What if I am unhappy with the course?
We would never want you to be unhappy! If you are unsatisfied with your purchase, contact us in the first 30 days and we will give you a full refund.